Dan Kwan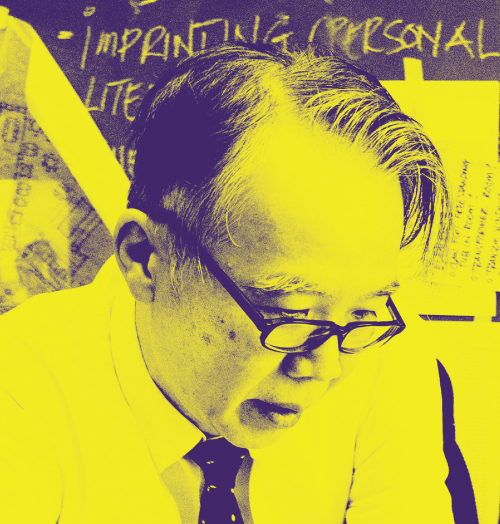 chief creative officer
Wilson Associates
Wilson Associates, New York
2007– Present
Role & Responsibility:
Border Collie dad, Polaroid revivalist, #filmisnotdead photographer, aspiring Bon Vivant and often published awarding winning architect & designer, Dan Kwan lives very much outside the box, thinks around and travels the world beyond it, in search of all manner of creative inspiration.
As a global citizen, having lived in many continents; his 25-year experience is aimed to revolutionize the hospitality experience through quirky, tongue-in-cheek, avant-garde design yet uber-luxurious properties with an international modernist edge.  Using materials in an honest manner while creating new icons of design.
Dan thinks creatively at all levels, and designs from the down-and-dirty to the high-end and believes that luxury is only a state of mind. He passionately believes that all points of view are relevant and advocates a very collaborative dialog between stakeholders and designers.
Dan's core philosophy is purely centered about the guest experience; in shaping light and shadow, crafting mindful  contrast and carefully curating moments in any space instead of purely manipulating forms for its own sake.
The goal, great design that evokes a positive and memorable emotional response through Interior Design Innovation.
As Chief Creative Officer, Dan acts as a senior executive member of the leadership of the company, with the authority to represent the firm in the all aspects of the trade.
And as one of the firms senior-most Design Talent, he not only personally takes on the design of special projects with the Chief Creative Officers team, but also provides global design leadership. Whilst assuming responsibility for project staffing and managing client relationships on a global scale.
Dan also ensures that all project staff work together as a tight unit in a highly collaborative creative manner to ensure that the client's vision fully and successfully realized.
Dan says:
" In Design, thinking wrong is right."
Education:
Columbia University,
New York, New York
Double Masters in
Urban Planning & Business Administration
Pratt Institute,
New York, New York
Bachelor of Architecture,
Magna Cum Laude
Culinary Institute of America,
New York, New York