David Berins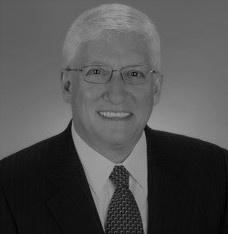 managing partner
Berins & Co., LLC
David Berins is a 53-year veteran of the lodging industry with a career encompassing operations, asset management, development, planning and consulting.
The first nine years of his career were spent in operations management.  Since 1974, David has provided senior-level asset management and advisory services to hotel owners, investors, management companies and lenders in areas such as strategic planning, development, operations and marketing.
In addition to his role as a senior lodging industry advisor, David has also served as Senior Vice President – Research & Planning at Strategic Hotel Capital Incorporated, and as Managing Director of Cypress Hotels & Resorts, a unit of The Staubach Companies.
His consultancy, Berins & Co., LLC, was originally formed in 1983.  He has also led large lodging consulting practices as Worldwide Director of Hospitality Industry Consulting Services of Arthur Andersen and as Senior Principal and National Director of Management Advisory Services of the firm known as PKF Consulting, now CBRE Hotels.
He is a member of the Panel of Neutral Arbitrators in Complex Commercial Cases of the American Arbitration Association, and a founder and Chairman Emeritus of the International Society of Hospitality Consultants.
KEYS TO BUDGETING THAT WORKS FOR YOUR DESIGN AND YOUR CLIENT