Michael Doneff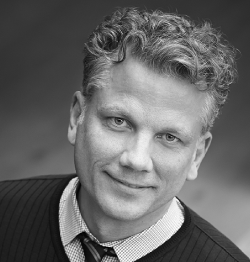 chief marketing officer
ThinkFoodGroup
Over the span of his 25-year career, Michael Doneff has made his mark through his work with some of the biggest names in the luxury lifestyle sphere. His entrepreneurial approach and instinctive skills as a brand steward have made Michael a sought-after commodity for both new launches and brand reinventions. He has successfully spearheaded branding, marketing and communications for both up-and-coming companies and some of the world's most revered brands.
Michael spent 14 years as a principal of the esteemed, New York-based Susan Magrino Agency, with clients such as One&Only Resorts, Michelin Guide, Dom Pérignon, Cooper Hewitt Museum, and the original brand launch of W Hotels. While in New York, he also opened his own successful home furnishings boutique, Nice House, which quickly developed a loyal following of style seekers.
In 2006, he relocated to Los Angeles where he worked as Vice President of Marketing for hospitality mavericks SBE and Viceroy Hotel Group, and most recently as Chief Marketing Officer of the iconic wellness company, Canyon Ranch. As the in-house marketing head for these fast-growing companies, Michael played a pivotal role in creating, evolving and skillfully driving their brands to new heights.
In 2012, he formed M Collective to apply his wealth of experience and creative eye to a select list of clients, with a dream team of experienced marketers beside him. And most recently, he joined ThinkFoodGroup, the restaurant company of friend and former client José Andrés, as their Chief Marketing Officer.