Simon Turner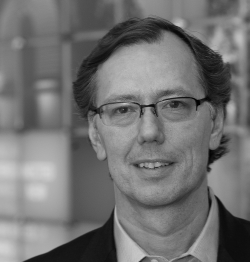 managing director
Alpha Lodging Partners, LLC
Simon Turner has held diverse leadership roles over 35 years in the hospitality sector, gaining experience in numerous facets of the hotel business including senior executive and board oversight of public and private enterprises.  He has extensive global strategic, operational and transactional experience related to complex property assets, brands, and operating businesses. His experience has also included advisory assignments, strategic planning, asset management, expert witness, capital-raising, loan workouts and M&A.  His past board service has included Four Seasons, Fairmont and ClubCorp.
He formed Alpha Lodging Partners in 2017 to make selective investments and to provide investment and strategic advisory services to hospitality sector companies and investors.  Prior to this, he was President, Global Development for Starwood Hotels and Resorts.  His previous experience includes: Principal, Hotel Capital Advisers, Inc., a hotel investment advisory firm overseeing both hotel brand (Four Seasons and Fairmont) and property investments in North America and Europe for a high net worth Middle Eastern investor; lodging sector investment banker at Salomon Brothers; Manager, Pannell Kerr Forster, an international hotel and tourism consulting firm; and Operations Analyst in Saudi Arabia for Gustar Hoteliers, a Swiss-based hotel management and marketing company.
He is currently an adjunct lecturer at NYU's Hospitality and Tourism program and has also lectured frequently at Cornell University's School of Hotel Administration as well as the university's executive education program and Columbia University's real estate graduate program.