EXHIBITOR RESOURCE CENTER
 WELCOME TO THE BDNY EXHIBITOR RESOURCE CENTER!
EXHIBITOR DASHBOARD
---
The exhibitor dashboard is your one-stop shop to:
View invoices and manage payments
Maintain your online/print directory listing (deadline to be included in the print directory is September 21.)
Register your booth staff badges
Purchase digital upgrades to your online listing
Book your hotel rooms
Access the exhibitor service kit and manual
Order lead retrieval
You will need a password to access the exhibitor dashboard. Your password is located in your booth confirmation email. If you have misplaced your password, please contact Nicole Panzeca at Nicole.panzeca@emeraldx.com
EXHIBITOR REGISTRATION
---
Coming soon! Please be sure to register all employees who will be working in your booth at BDNY to save time onsite. Please do not register clients for an exhibitor staff badge. 
BDNY Exhibitor Service Manual + Freeman Online
---
Coming Soon! The BDNY Service Manual + Freeman Online are your go-to resources before, during, and after BDNY. This manual contains important information about critical deadlines, official service providers, shipping information, and much more.
SCHEDULE ONSITE APPOINTMENTS WITH BDNY BUYERS
---
Coming soon! BDNY Meet allows for the exhibitor to request/schedule onsite meetings with pre-registered attendees and buyers before the fair even opens! Once you login, you will automatically have recommended attendee companies to request meetings with based on their product of interest. Our proprietary software uses data collected in attendee registration to match your company with the best recommended attendee company. The best part about this feature is that it's included in your exhibiting package! No additional cost required.
For questions or help, contact:  match@bdny.com
COMPLIMENTARY MARKETING TOOLS
---
Coming Soon! Invite clients and VIPs to attend BDNY with a complimentary two-day Trade Fair pass! This referral program is included as part of your exhibitor marketing package, and features special customized registration pages, email invitations, digital banner ads, social
media graphics—and more!
ADVERTISING + SPONSORSHIP
---
You have business goals and a vision. BDNY has the tools and resources to help you delight, educate, and engage a captive audience full of the industry's top decision makers. Sponsorship brochure coming soon!

Showcase the BDNY logo on marketing materials to let clients know of your participation in the upcoming trade fair.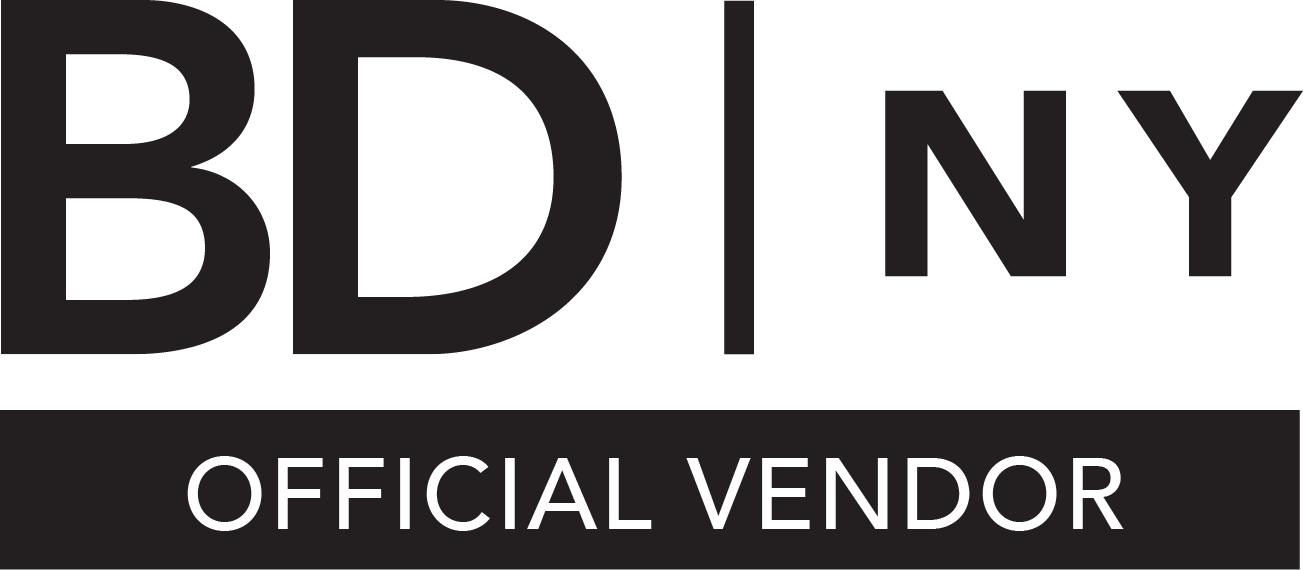 We want our exhibitors to exercise extreme caution with respect to unapproved solicitation companies claiming to be affiliated with BDNY. It has come to our attention that exhibitors have been subject to solicitous emails and phone calls using the BDNY name. Despite the offers looking official and the invoices appearing legitimate, they are not.
BDNY has appointed several vendors as official service providers for specified services, either exclusively or preferred. Please note that we can only intervene on the exhibitor's behalf if an official service provider is contracted. Be sure to look for the official vendor logo when selecting your service providers.