BDNY's signature Designed Spaces allow attendees to experience dozens of design elements for hospitality interiors in the context of exquisite lounges, cafes and other gathering spaces throughout the exhibit floor. Each space is created by a leading hospitality design team using products from multiple BDNY exhibitors/sponsors—a unique collaboration of industry innovators, with stunning results.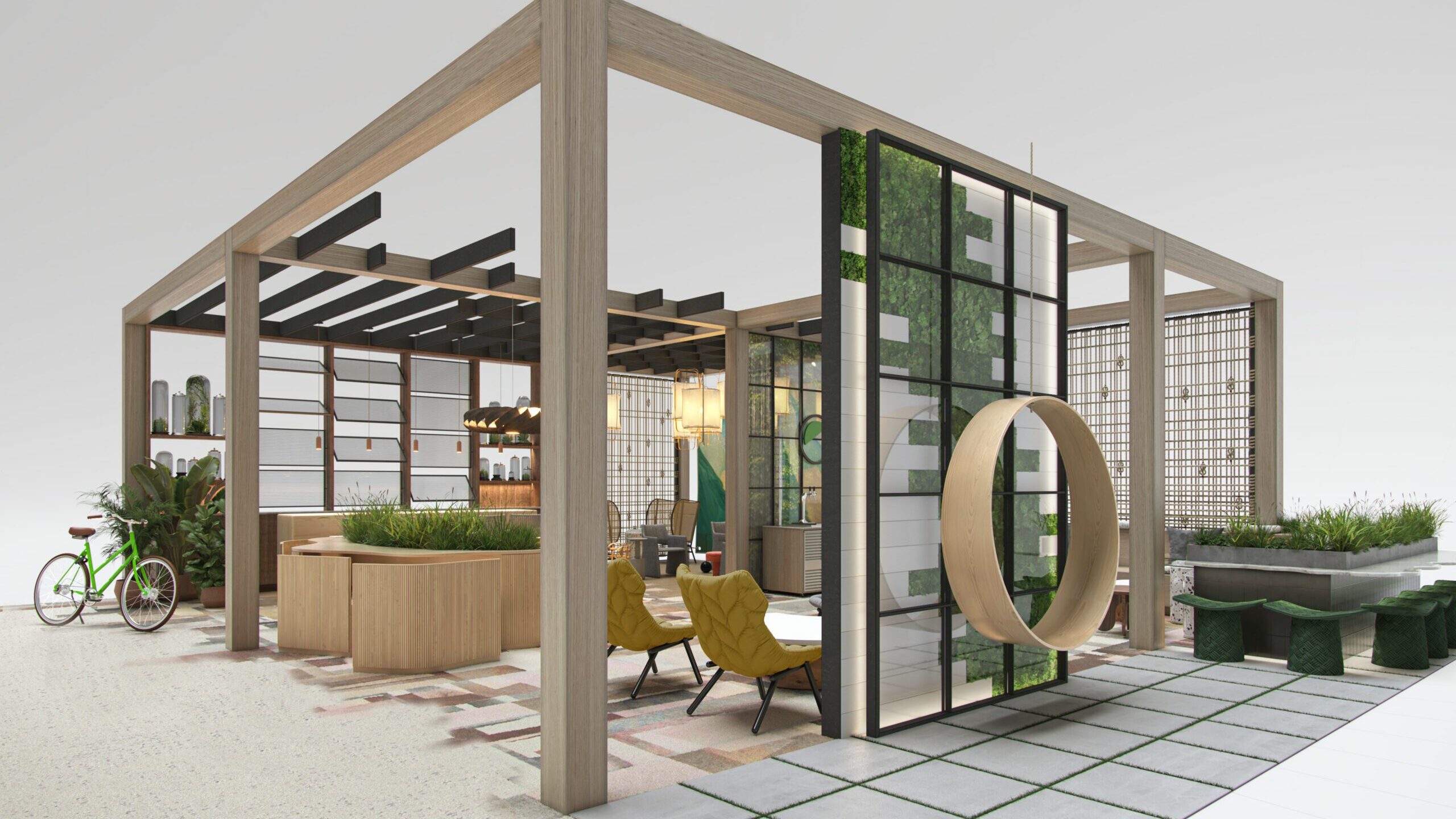 Design Team: The Society
Lighting Design by Within Light Studio
Sponsors: Architectural Systems, Inc., Astek Wallcoverings, Brand Standard Furnishings, Ceramic Technics, LTD, County Draperies, Erica Shamrock, Farmboy Fine Arts, Garden on the Wall LLC, Global Lighting, Milliken Hospitality, Ratana, Pioneer Pro Audio
Happy Hour Sponsor: MindClick
Whole living meets New York's freshly reimagined (or emergent) West Side. Element's "Revive" narrative draws on the physical origins of the midtown locale with the brand's distinctive ties to wellness and a contemporary Nordic aesthetic.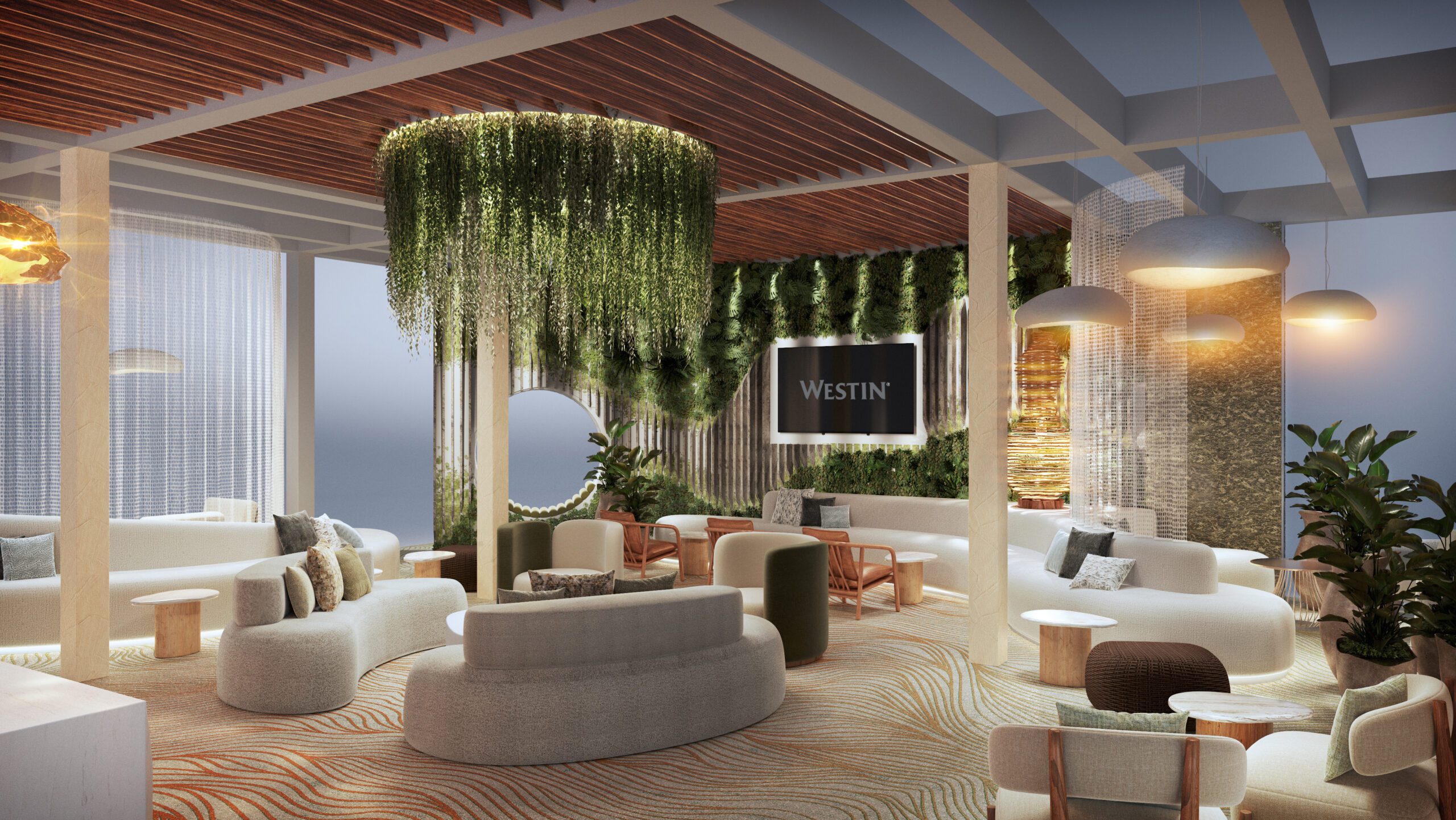 Design Team: EoA

Sponsors: Ambius, Arte USA Inc., Daltile Corporation, Fairmont Designs, Farmboy Fine Arts, Innovative Carpets, P/Kaufmann Contract, Quiltcraft Industries, Ratana, Remington Lighting, Source Direct, Wilsonart Engineered Surfaces, Pioneer Pro Audio
Happy Hour Sponsor: MindClick
People have an innate need to connect with nature. It affects our wellbeing. Westin's design philosophy takes inspiration from this notion, known as biophilia. Rich textural details and soft nuanced palettes are offset by a clean, modern residential aesthetic. Together, these elements create an immersive experience of renewal to recharge and center our guests.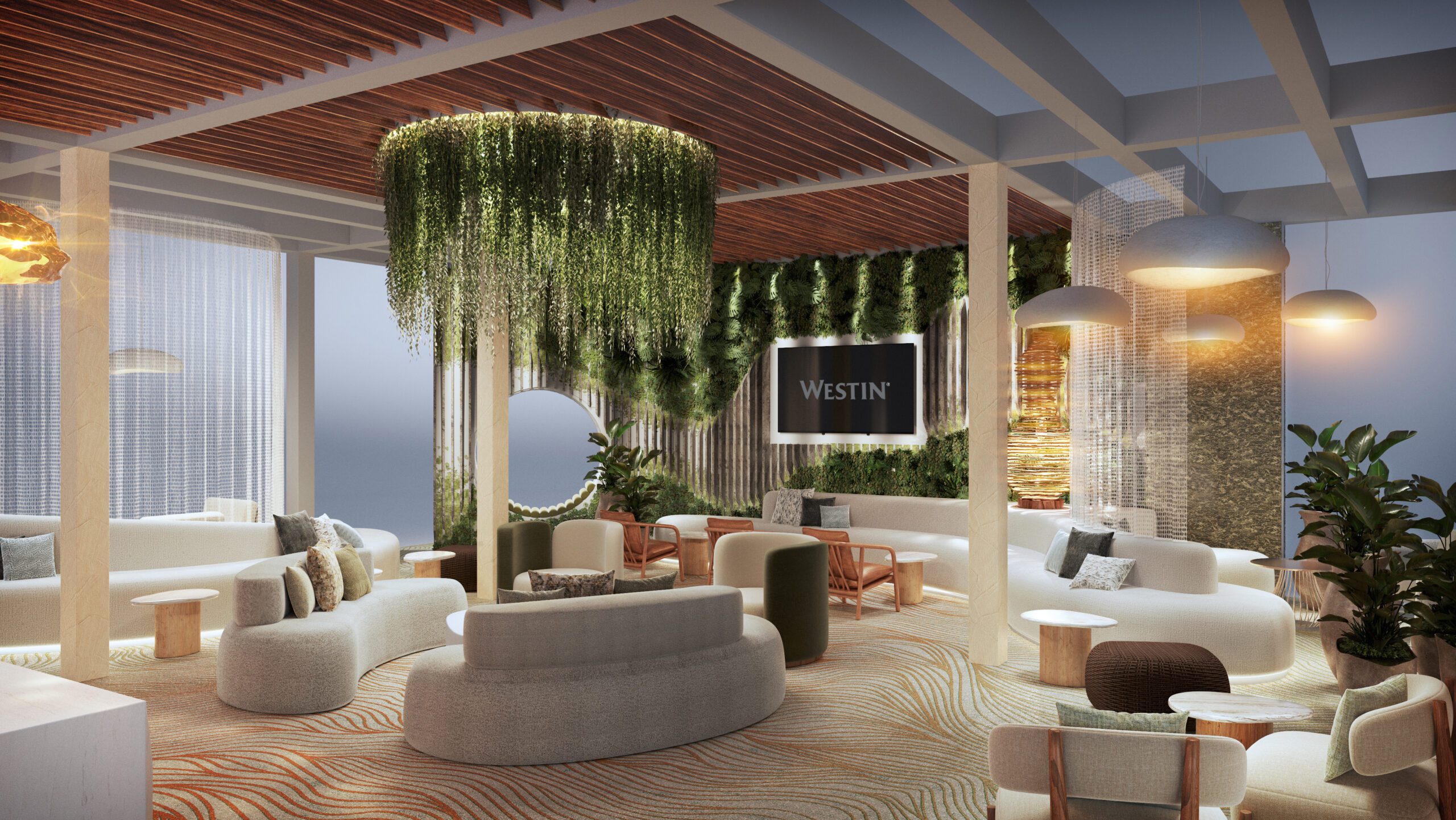 Better-Verse by DLR Group (2637)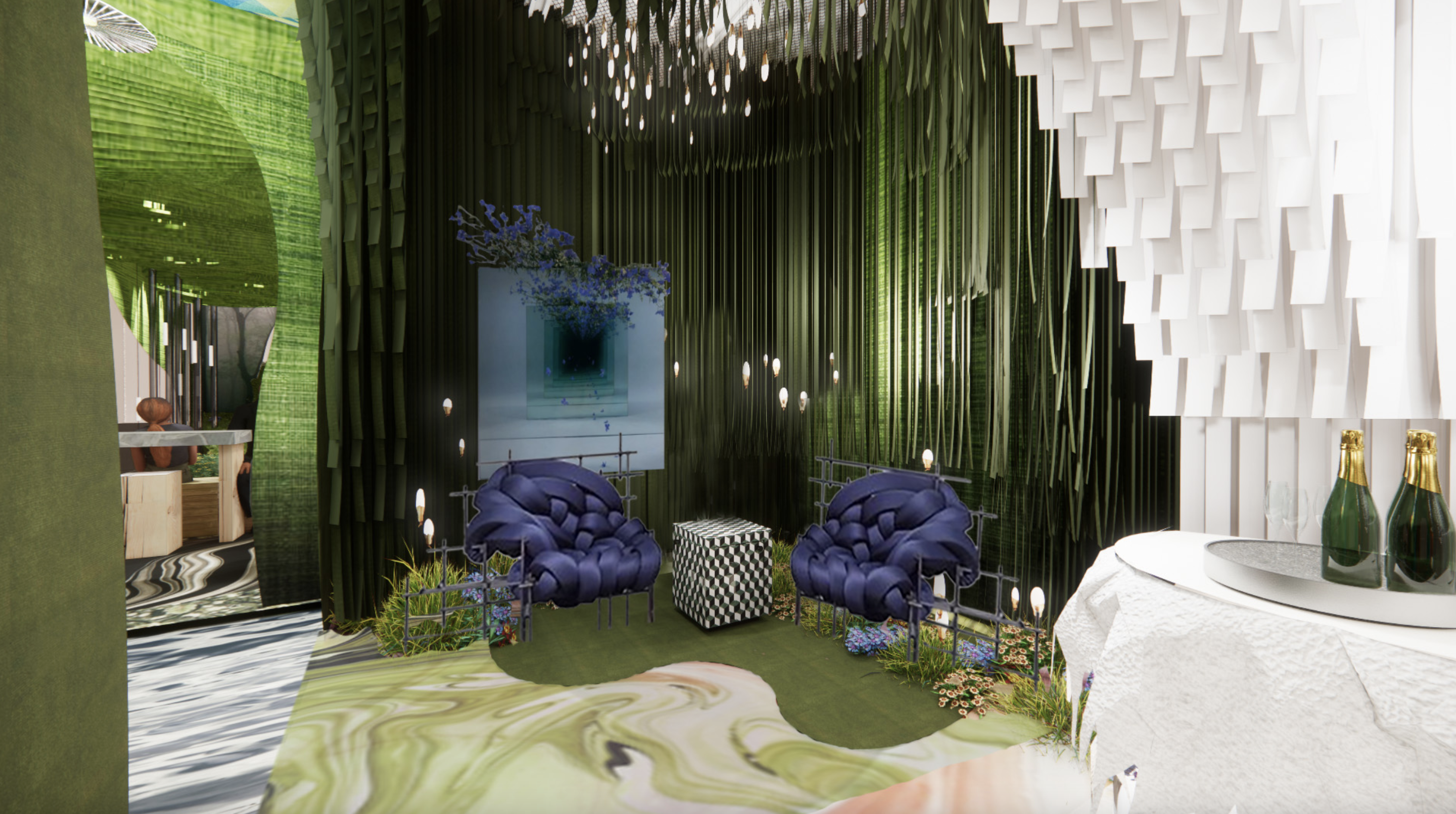 Design Team: DLR Group

Sponsors: Architessa, DAC Art Consultants, Lodging Concepts Manufacturing, Lusive Decor, Milliken Hospitality, Naturalist USA, Valley Forge Fabrics, Pioneer Pro Audio
As our digital landscape grows, its characteristics challenge the natural universe we actually reside within. The design approach of the Better-Verse by DLR Group Designed Space is to inspire designers to design for real spaces, to reclaim and celebrate our real domain, yet embrace the digital interjection for the purposes of artistic exploration.
Posta by WorldHotels Crafted Collection (

1959)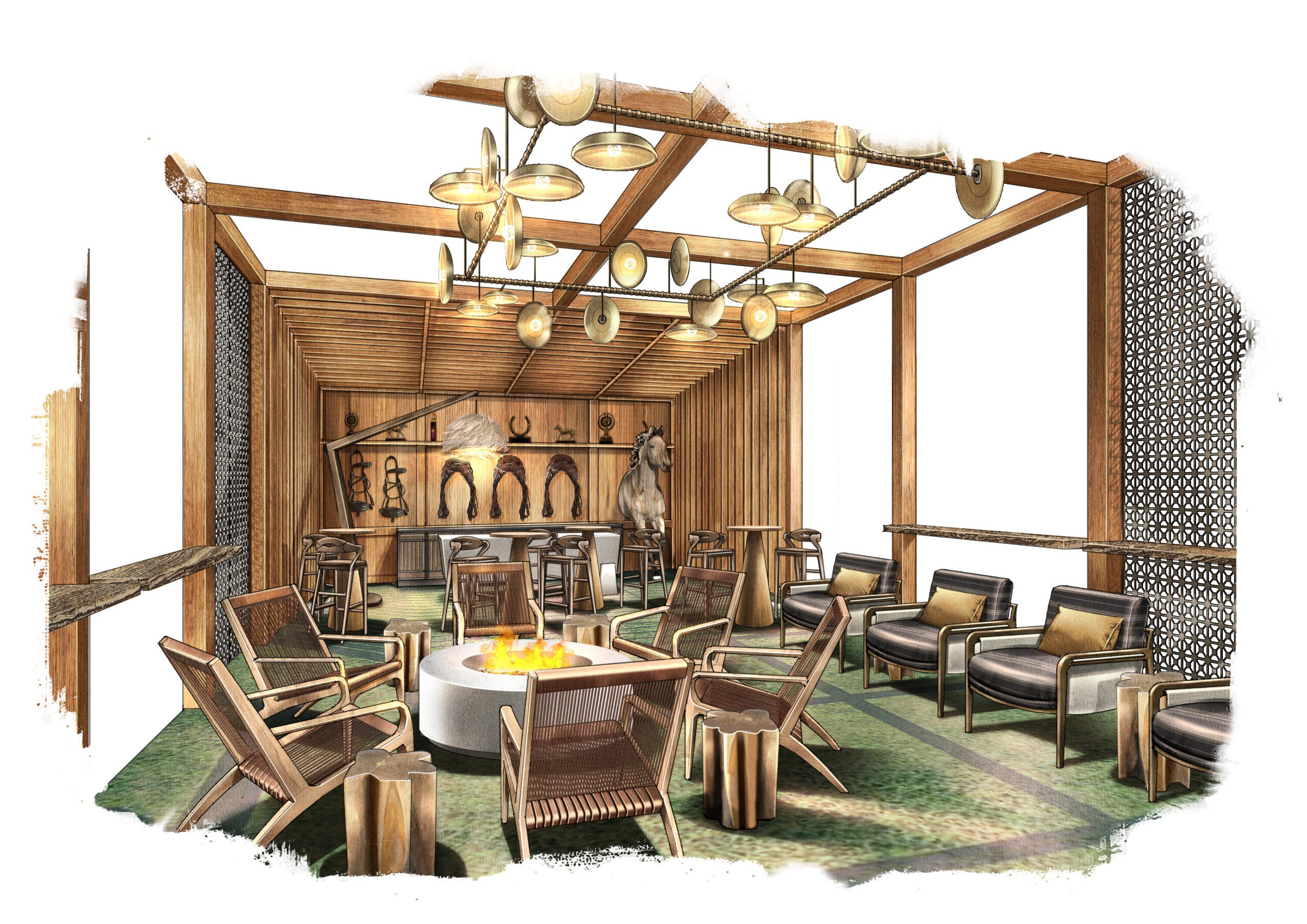 Design Team: EDG

Sponsors: Bloom Lighting Group, Cambria, Daniel Fine Art, DECOLAV Hospitality, Encore Hospitality Carpet, FI Interiors, Justin David Textiles, Kovet Hospitality, Rustbelt Reclamation, Pioneer Pro Audio
Inspired by the mix of residential charm and polo club romance of Estancia's, just beyond the bustle of Buenos Aires, Posta taps into the spirit of local leisure and highlights the materiality and imagination of Argentina.
Our space is multi-faceted, evoking the indoor-outdoor luxury and lifestyle of these ectasias. Guests can saddle-up to our modern trough Champagne bar, settle into our stable club lounge, or head out to our garden party lawn where a mix of campaign-style furniture creates a casual and infinitely accommodating atmosphere for conversation.