The Gold Key Awards for Excellence in Hospitality Design is one competition where each entry can have major ROI. Every submission is reviewed by an esteemed panel of dream clients and industry influencers, from leading brands with mega pipelines to the hottest up-and-coming hoteliers. The masterminds behind the winning designs will take center stage at an awards gala this fall in New York, and all project winners and finalists will be profiled in the December 2019 edition of Boutique Design magazine.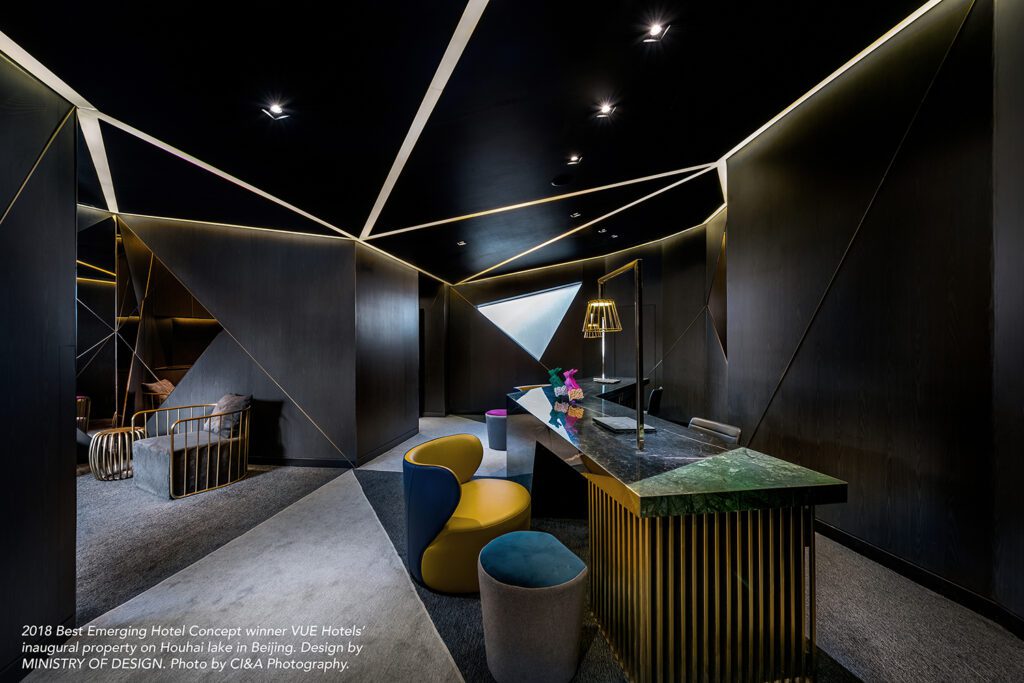 It's important to set aside some quality time in your packed schedule to start your entry ASAP. Not sure where to begin? Read on for tips on how to craft a submission that will stand out from the pack. It's time to get the recognition your design work deserves. You've earned it.
DO YOUR HOMEWORK
A star entry requires thoughtful planning. Read the submission guidelines and FAQs before starting the process. Having trouble picking the perfect project? Find out what ticked the boxes of last year's judges in Boutique Design magazine.
MAKE YOUR IMAGES COUNT
You have less than a dozen photos to make your statement. If chosen as a winner or finalist, these images will illustrate your project in the magazine—so high quality (and hi-res) is a must. "Invest in some show-stopping photography," says 2019 Gold Key judge Jay Stein, ceo, Dream Hotel Group. "As a judge (and when I'm a potential client) I want to feel like I'm there, so make sure the quality is worthy of all your hard work and highlight those less-than-obvious details that make the project so original."
THE DEVIL IS IN THE DETAILS
A picture may be worth a thousand words, but you still need a well-written project description that highlights which aspects of the design demonstrate excellence in concept and execution. Don't just tell the judges what it looks like—entries that explain the why factor get the double take.
GIVE CREDIT WHERE CREDIT IS DUE
All finalists are required to submit a project participants list, which includes other interior design firms that may be involved, as well as architects, owners/operators, developers, purchasing agents and all suppliers.
LABEL YOUR FILES, THE RIGHT WAY
That means leaving the design firm off to ensure fair judging and including the project name and location so your files stay organized in our system. Remember, we receive hundreds of entries!
WHEN IN DOUBT, JUST ASK
Our team is happy to help guide you through the entry process. Email Keisha Byrd with questions.